Posts for tag: smile makeover
By James L Bialk DDS
June 23, 2020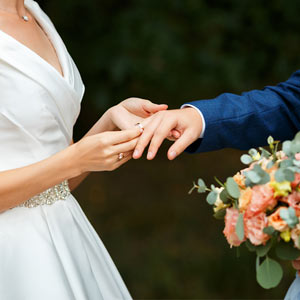 Like thousands of other June brides and grooms, your big lifetime moment has finally arrived: your wedding day! It's been a flurry of activity over the last few months to prepare for it, especially with efforts to look your absolute best. And you remembered everything—including your smile, right?
If you did, kudos to you. Your smile is an important part of your unique personality and thus merits its own special attention. If, however, in all the hustle and bustle you weren't able to give it the attention it deserves before the wedding, don't fret. When it comes to your smile, it's never too late to make it the best it can be.
Depending on your dental situation, here are four ways to achieve a more confident and attractive smile.
Teeth Whitening. Yellowed and dull teeth can dim the beauty of your smile. While daily brushing and flossing helps, you can further improve your teeth's brightness with professional teeth whitening. Our bleaching techniques can give you the shade you desire, from naturally subdued to Hollywood dazzling. And with proper maintenance and touch-ups, your brighter smile could last for years.
Veneers. Dental imperfections like chips, heavy staining or slight tooth gaps can detract from an otherwise perfect smile. We can mask those imperfections with veneers, thin layers of porcelain custom-created to match your teeth. Although less expensive and less invasive than some other cosmetic procedures, veneers can have a transformative impact on your appearance.
Restorations. Sometimes a smile may suffer from severely distressed or missing teeth. Depending on what you need, we can restore your teeth—and your smile—with crowns, bridges or dental implants. The third option is the closest we can come to a real tooth, replacing both a missing tooth's crown and root. With an implant, you can have a new tooth that looks and functions like the real thing.
Orthodontics. Properly aligned teeth make for a beautiful smile. If yours aren't as straight as you'd like them to be, consider orthodontics, the original "smile makeover." Moving teeth where they ought to be improves dental health and function, and can dramatically improve the appearance of a smile. Even if you're well past your teen years, you haven't missed out: As long as you're reasonably healthy, you can gain a straighter smile at any age. However, this improvement needs more time and planning—so don't wait if that's what you want to do!
If you still have time before the wedding, a dental cleaning and polish can do wonders for your smile (and your dental health too). But even if you aren't able to fit in an appointment before the big day, you can still pursue a cleaning or cosmetic procedure after the honeymoon. Any time is the right time to change your smile for the better.
If you would like more information about enhancing your smile, please contact us or schedule a consultation. To learn more, read the Dear Doctor magazine articles "Cosmetic Dentistry" and "Planning Your Wedding Day Smile."
By James L Bialk DDS
January 22, 2016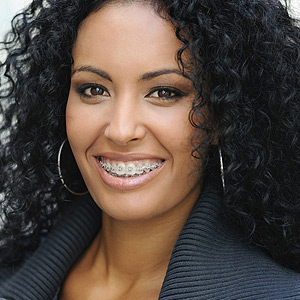 When considering "smile makeover" options, it's easy to focus on whitening, veneers or implants — techniques and materials focused mainly on the teeth and gums. But if you don't also consider the bigger picture of how your upper and lower teeth come together to form your bite, these efforts may be a lot like picking out paint colors for a house with foundation problems.
That's why orthodontics, the dental specialty concerned with the bite, could be a consideration in your smile makeover plan. Moving teeth into better positions not only improves your teeth's function and health it could also help facilitate any cosmetic changes that follow.
The first step, of course, is to visit an orthodontist, a dentist with advanced training and experience in tooth alignment and function, for a comprehensive evaluation. Orthodontists are also knowledgeable in the growth and development of the bite, and so can develop a treatment approach that reflects the patient's needs, whether a child or adult.
Treatments vary, depending on your particular needs. Fixed appliances like metal or clear braces that can't be removed by the patient are the standard treatment for most malocclusions (bad bites). Clear aligners, removable trays that fit over the teeth with programmed incremental movements of the teeth, find the greatest application with adults. Orthodontists may also use specialized appliances, like temporary anchorage devices (TADs), which work to isolate teeth that need to be moved from those that don't.
In comprehensive makeovers, orthodontists will work with a team of other dentists and specialists, including periodontists (specializing in the gums, bone and other supporting structures of the teeth) and oral surgeons. In these cases, orthodontic treatment may occur before or after other treatments with the overall goal of producing a beautiful, transformed smile.
If you would like more information on how orthodontics can transform your smile, please contact us or schedule an appointment for a consultation. You can also learn more about this topic by reading the Dear Doctor magazine article "The Magic of Orthodontics: The Original Smile Makeover."