Posts for: November, 2020
By James L Bialk DDS
November 20, 2020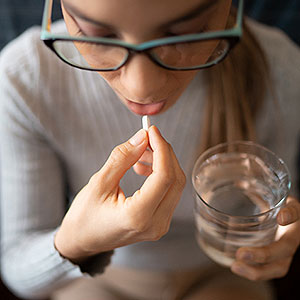 Undergoing dental work is for the most part a pain-free affair. But once you're home and the anesthetic begins to wear off, you may have some discomfort.
Fortunately, most post-procedure pain can be managed with non-steroidal anti-inflammatory drugs or NSAIDs. And while stronger versions of these pain relievers can be prescribed, you may only need one sold over-the-counter.
NSAIDs like ibuprofen or acetaminophen work by inhibiting the release of prostaglandins, substances that stimulate inflammation in traumatized or injured tissues. It differs in this way from the two other primary pain medications: Steroids act like natural hormones that alleviate physical stress in the tissues; and narcotics like morphine or codeine suppress the brain's reaction to nerve firings.
While these stronger types are effective for stopping pain, they can have several serious side effects. Narcotics in particular can be addictive. Although they may be necessary in serious cases of acute pain, most dentists turn to non-addictive NSAIDs first, which are usually effective with the kind of discomfort associated with dental work and with fewer side effects.
That's not to say, however, that NSAIDs are risk-free—they must be taken properly or you could suffer serious health consequences. For one, NSAIDs have a blood-thinning effect that's even more pronounced when taken consistently over a period of weeks. This can lead to bleeding that is difficult to stop and erosion of the stomach lining leading to ulcers. Prolonged use can also damage the kidneys.
As a rule of thumb, adults shouldn't take more than 2400 milligrams of ibuprofen or other NSAIDs in a day, unless otherwise directed by their doctor. For most, a 400-milligram oral dose taken with food (to minimize stomach upset) is usually sufficient to relieve pain for around five hours.
You'll usually avoid unwanted health effects by keeping within your dentist's recommended doses and taking an NSAID for only a few days. Taking an NSAID properly can help keep your discomfort to a minimum after dental work without the need for stronger drugs.
If you would like more information on managing dental pain, please contact us or schedule an appointment for a consultation. You can also learn more about this topic by reading the Dear Doctor magazine article "Treating Pain With Ibuprofen."
By James L Bialk DDS
November 10, 2020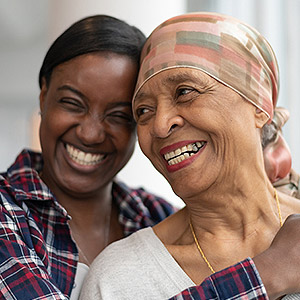 Despite momentous strides in recent years in the fight against cancer, treatments can still disrupt normal life. Both radiation and chemotherapy have side effects that can cause problems in other areas of health—particularly the teeth and gums.
If you or a loved one are undergoing cancer treatment, it's important to get ahead of any potential side effects it may have on dental health. Here are 4 things that can help protect teeth and gums while undergoing cancer treatment.
Get a preliminary dental exam. Before beginning treatment, patients should have their dentist examine their teeth and gums to establish a baseline for current dental health and to treat any problems that may already exist. However, patients should only undergo dental procedures in which the recovery time can be completed before starting radiation or chemotherapy.
Be meticulous about oral hygiene. Undergoing cancer treatment can increase the risks for developing tooth decay or gum disease. That's why it's important that patients thoroughly brush and floss everyday to reduce bacterial plaque buildup that causes disease. Patients should also reduce sugar in their diets, a prime food source for bacteria, and eat "teeth-friendly" foods filled with minerals like calcium and phosphorous to keep teeth strong.
Keep up regular dental visits. The physical toll that results from cancer treatment often makes it difficult to carry on routine activities. Even so, patients should try to keep up regular dental visits during their treatment. Besides the extra disease prevention offered by dental cleanings, the dentist can also monitor for any changes in oral health and provide treatment if appropriate.
Minimize dry mouth. Undergoing cancer treatment can interfere with saliva production and flow. This can lead to chronic dry mouth and, without the full protection of saliva against dental disease, could increase the risk of tooth decay or gum disease. Patients can minimize dry mouth by drinking more water, using saliva boosters and discussing medication alternatives with their doctor.
It may not be possible to fully avoid harm to your oral health during cancer treatment, and some form of dental restoration may be necessary later. But following these guidelines could minimize the damage and make it easier to regain your dental health afterward.
If you would like more information on dental care during cancer treatment, please contact us or schedule an appointment for a consultation. You can also learn more about this topic by reading the Dear Doctor magazine article "Oral Health During Cancer Treatment."